The 8 to 40 pole synchronous motor is a horizontal three-phase salient-pole synchronous motor. The motor is installed in a horizontal manner. The outer casing of the motor has a circular structure with a protection class of IP20 and a cooling mode of open ventilation.

The stator of the 8 to 40-pole synchronous motor is made of a common cold-rolled non-oriented silicon steel sheet, which is formed by lamination after punching. The frame is a structurally strengthened steel plate welded structure that effectively avoids the effects of natural frequencies.

The stator winding wire of the 8 to 40 pole synchronous motor adopts a F-class self-adhesive double glass wire wrapped with an imide film wrapped flat copper wire, and all the joints and connections of the stator winding are silver brazed (copper wire) or argon arc welding (aluminum wire).

The stator winding of this type of motor adopts the star connection method, and 6 line ends are taken out. The main lead end marks U1, V1, W1, and the neutral point lead end marks U2, V2, W2. The end of the stator coil is fastened with a polyester sleeve, and is tightly integrated with the end hoop and the support member (insulating member). It has reliable insulation performance and strong anti-vibration and moisture resistance. And through the overall VPI dipping process, the temperature rise of the motor is reduced, and the performance index and operational reliability of the motor and insulation are improved.

After the VPI, the coil and the iron core are integrated, the bonding is firm, the mechanical strength of the whole winding is obviously enhanced, and the motor is greatly improved in moisture resistance, water resistance and environmental pollution resistance.
The technical requirements of 8- to 40-pole synchronous motors are in compliance with IEC standards except those specified in the special technical conditions of the products. The mechanical dimensions of each part of the motor are in accordance with the Chinese national standard GB1800-1804 and the ISO standard of the International Standardization Committee.
The 8 to 40 pole synchronous motor has a cylindrical shaft extension end, and its rotation direction should be rotated in the direction specified by the sign. The direction of rotation is generally counterclockwise from the end of the collector ring, and can also be made clockwise according to requirements. When the motor and the mill are coupled by a coupling, the motor shaft cannot be extended to withstand external radial or axial forces.
This series of synchronous motor excitation system uses a thyristor excitation device.
The 8- to 40-pole synchronous motor allows full voltage to be started directly. If the user's power grid does not allow the full voltage to start directly, the step-down start can also be used. At this time, the starting current of the motor decreases in proportion to the terminal voltage, and the starting torque decreases in proportion to the square of the terminal voltage.
The 8- to 40-pole synchronous motor high-pressure mine synchronous motor is suitable for working in an indoor environment where the altitude does not exceed 1000 m, the temperature of the cooling medium does not exceed 40 degrees, and there is little dust, no corrosive gas such as steam, acid or alkali. This series of motors is rated at 6000V and can also be supplied with 3000V and 10000V according to user requirements. The allowable voltage has a deviation range of +5%, the rated power supply frequency is 50 Hz, and the rated power factor is 0.9 (leading).
This type of large synchronous motor front and rear bearings use seated sliding bearings, the bearing is equipped with a pressure thermometer, transparent cover oil. Check holes for easy oil filling and oil mist spillage. The slip ring assembled by the motor is fixed to the non-axial extension end of the main shaft and is coaxial with the main shaft. The jump is small and easy to overhaul. The slip ring brush holder is fixed to the seat block of the non-shaft end. Motor bearings, winding temperature measurement and heating devices can also be added according to customer requirements.
The 8- to 40-pole synchronous motor has large moment of inertia characteristics and is widely used in mining, petroleum, chemical, electric power and other industries for dragging and unloading loads of large moments of inertia such as fans, pumps, compressors, and mills.
Product Parameters
Product Name: 8 to 40 pole high voltage synchronous motor
Rated voltage: 3000V, 6000V, 10000V
Capacity range: 500 kW ~ 4500 kW
Rated frequency: 50Hz, 60HZ
Cooling method: IC01, IC81W
Quota: S1
Synchronous speed: 150-750r/min
Insulation class: Class F
Temperature rise level: B
Connection: Y
Protection level: IP00/IP21/IP23
Power factor: 0.9 (leading)
Excitation mode: static thyristor (other excitation methods can also be made)
Altitude: no more than 1000m
This large-scale high-voltage synchronous motor is suitable for use in environments where the ambient air temperature does not exceed 40 ° C and there is no serious dust, the minimum ambient air temperature is -15 ° C, and there is no corrosive and explosive gas in the air (which can also be made into a damp heat or high-altitude motor).
Feature of Product
The 8 to 40 pole high voltage synchronous motor has a large moment of inertia characteristic and is widely used in petroleum. Chemical, electric power and other industries are used to drive loads with large moments of inertia such as fans, pumps and compressors. This series of motors adopts new technology, new materials, new technology, colorful and exquisite, well-made, specific small size, light weight, high efficiency, low noise, low vibration, safe and reliable operation, convenient use and maintenance. The motor has an advanced power factor (which improves grid power factor), high efficiency, high stability and high overload capability, and has the performance that the speed does not change with load.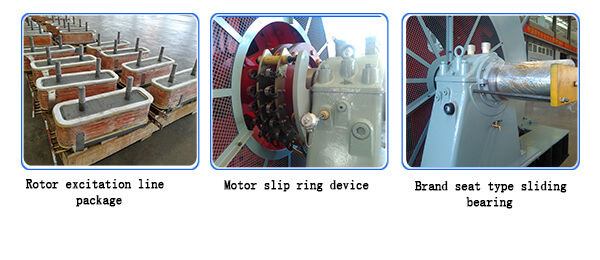 Equipment Capacity
The company has large-scale laboratory, intelligent CNC winding machine, CNC rising machine, automatic wrapping machine, VPI high pressure vacuum immersion system, large-scale dipping paint drying furnace, 60 tons test platform, large vertical car, milling machine, grinding machine, Each type of dynamic balancing machine, double-feedback test and detection system with 6MW (12MW) motor and other motor production professional equipment more than 500 sets, sound mechanical equipment processing capacity, to lay a good foundation for customers to improve good quality motor products.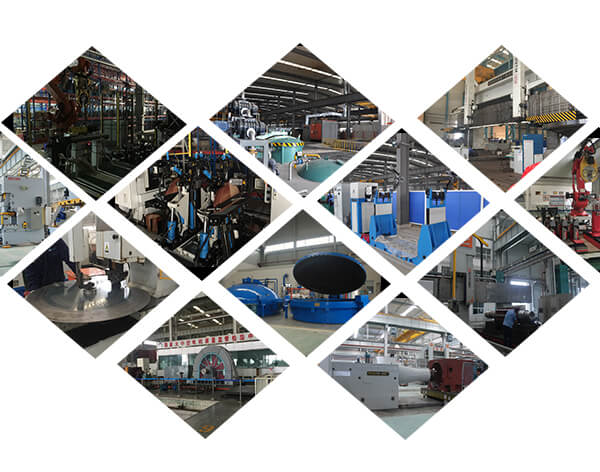 Main Process Flow of the Motor
Motor stator: casing processing → punching press → iron core seating → coil making → weaving → dipping paint drying
Electronic rotor: blank shaft processing → iron core press installation → iron core cast aluminum → rotor string shaft → weave → dipping paint drying → dynamic balance
Motor assembly: stator rotor assembly → machine test → motor appearance coloring → packaging storage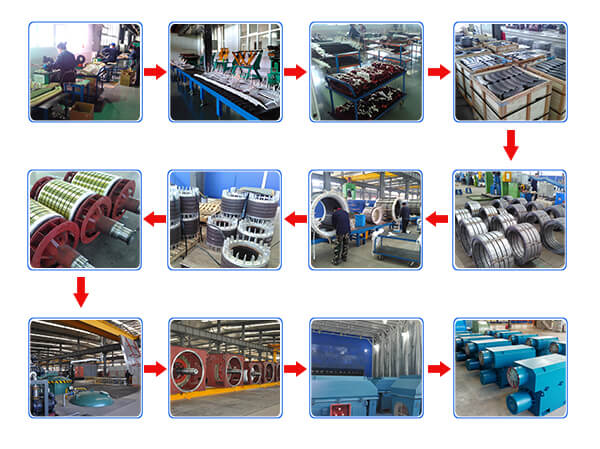 Product Use
The motor products manufactured and sold by our company are used in many industries, such as electric power, mining, steel metallurgy, petrochemical, water conservancy, transportation, building materials and many other industries. The equipment for the motor is pump, machine tool, fan, mill, crusher, rolling mill, compressor and many other industrial equipment.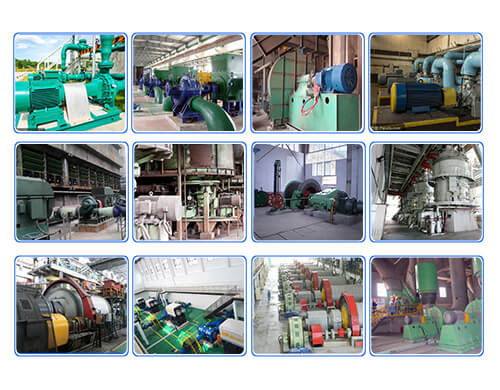 Contact Us
If you are interested in our products motor, please feel free to contact us! Thank you very much!
Shijiazhuang ZCL Electric Motor Technology Co., Ltd.
Add.: Industrial Zone, Zhangjiazhuang Town, Airport Road, gaocheng District, Shijiazhuang, Hebei, China
Tel./Fax: 86-13931192007/ 86-311-89246924
Skype:+86-13931192007
QQ: 568151260
Welcome to visit our factory!
E-mail: zclgroup@zcl-group.com