TK series three-phase synchronous motor is a high-voltage synchronous motor specially designed for air compressors, mainly used in refrigeration and fertilizer industry equipment. The starting mode is full-voltage starting. If the user's power grid capacity is not enough, it can be set to start when the voltage is reduced. This series of motor constructions can be made with shaft and seat bearings (IM7311) and without shaft and seat bearings (IM5710), depending on the structure of the compressor. The cooling method is generally open (self-fan self-cooling, IC01), and can also be made into other forms, such as duct ventilation.

Air compressor motor and rotor winding insulation are made of Class B or Class F insulation materials, temperature rise is evaluated according to Class B, to facilitate extended service life; winding ends are reliably fixed and tied, and vacuum pressure impregnation solventless process is used ( VPI) treatment, after many times of inter-turn pulse withstand voltage and ground withstand voltage test in the manufacturing process, the motor insulation performance is excellent and reliable, the mechanical strength is good, and the moisture resistance is strong. This series of motors can be equipped with temperature measuring devices in important parts such as stator windings and bearings according to user requirements to keep the motor safe and reliable.

The stator leads of Synchronous Motors For Air Separation Applications can be made up of 3, 6, 9, or 12 according to user requirements.
The three-phase synchronous motor for TK air compressor complies with relevant IEC international standards. The synchronous motor excitation system uses a static thyristor excitation device. The motor allows direct start at full pressure, and can also be stepped down when the grid capacity does not allow full pressure start. This series of motors has the advantages of compact structure, high efficiency, low noise, low vibration, high reliability, convenient installation and maintenance.
The high-voltage synchronous motor of this series has the protection degree of IP00 and the cooling method is IC01. If other protection levels and cooling method requirements are adopted, it can be negotiated with the user. The rated voltage of this series of motors is 6000 volts, and the allowable voltage of 10000 volts is within ±5%. The rated frequency of the power supply is 50 Hz and the rated power factor is 0.9 (leading).
TK series large three-phase synchronous motor is mainly used to drive reciprocating (piston) air compressors. It is suitable for motors of refrigeration and fertilizer equipment, and can also be used to drive pumps, fans and other general mechanical equipment.
Product Parameters
Motor Name: High-voltage synchronous motor for TK air compressor
Power range: 250KW-5000KW
Speed range: 200-1000 r/min
Rated voltage: 380V/3000V/6000V/10000V
Rated frequency: 50HZ/60HZ
Power factor: 0.9
Insulation class: F
Protection level: IP00/IP21/IP23
Installation method: IM7311/IM5710
Working system: S1
Excitation mode: static thyristor, other excitation methods can also be used
Connection: Y
Cooling method: IC01. Other forms of motors can also be produced according to user requirements, such as duct ventilation and air and air cooling.
Altitude: no more than 1000m
Slip rings can be divided into common structure or slip ring positive pressure ventilation.
This type of motor is suitable for use in environments where the ambient air temperature does not exceed 40 ° C and there is no serious dust, the minimum ambient air temperature is -15 ° C, and there is no corrosive and explosive gas in the air (which can also be made into a damp heat or high-altitude motor).
Feature of Product
TK series air compressor motors have advanced power factor (which can improve grid power factor), high efficiency, high stability and high overload capability, and have the performance that the speed does not change with the load, especially when the speed is lower than 600r/min. The performance is significantly better than the asynchronous motor of the same speed.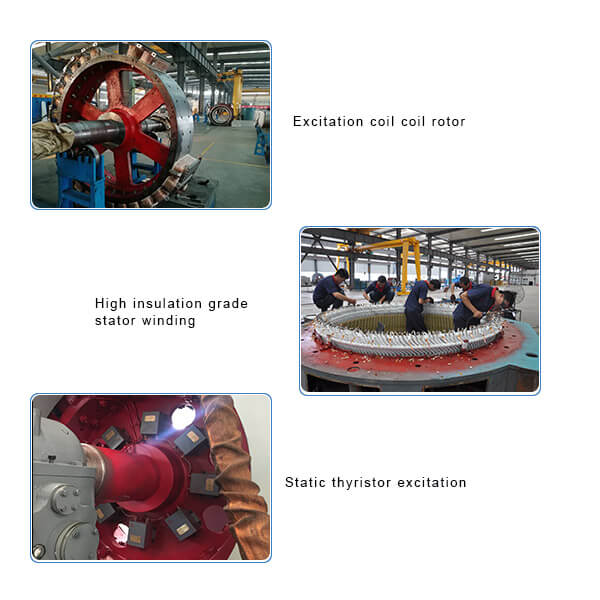 More Product
There are many types of motor products manufactured and sold by our company. The main products are high- and low-voltage three-phase asynchronous motors. The motor structure types include squirrel-cage type and winding type. Among them, high-voltage synchronous motors mainly support air compressors and mine ball mill equipment. use. We adhere to the service tenet of "focus on products, service with heart" and provide high-quality motor products to customers.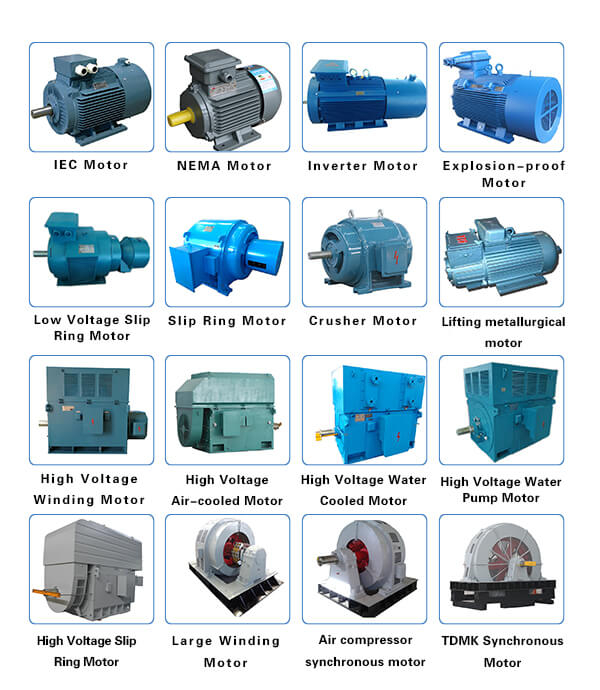 Packing and Shipping
1. The outer packaging of the products are all standard export-oriented wooden plywood packaging.
2. The product packaging is protected by moisture, water plastic soft packaging
3. For products with special transportation requirements (such as temperature, fragile, variability, and easy to get wet), the packaging protection measures will be strengthened, and the target mark will be printed on the package.
4. There are obvious signs and symbols on the packing box that must be paid attention to during transportation and storage (such as position, moisture, rain, shockproof, lifting position, etc.).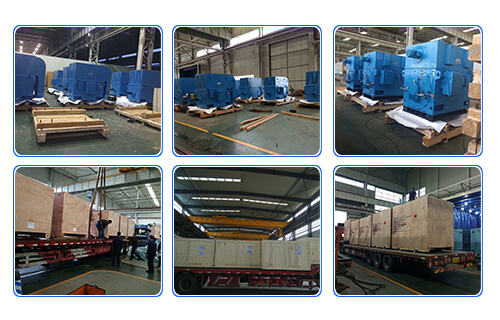 Certifications
The motor products manufactured by our company have obtained the ISO9001 quality management management system certification, passed the CCC/COC, China energy-saving product certification, and passed the certification certificates of CE/UL/IRIS/CAS and other European and American countries. The company strictly improves the quality and efficient motor products and services for users in strict accordance with the requirements of relevant product standards.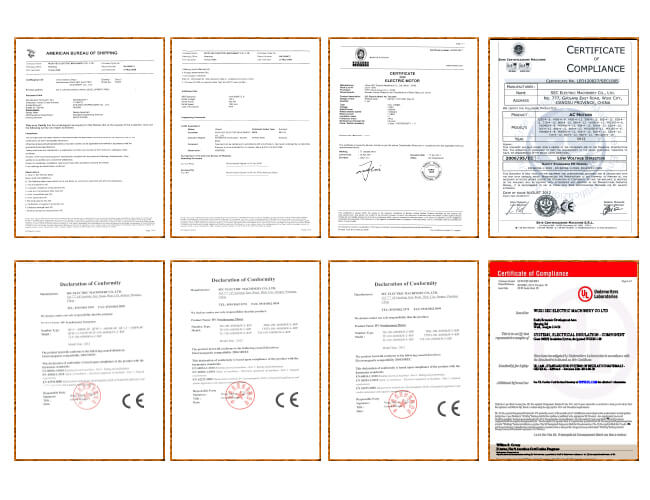 Equipment Capacity
The company has large-scale laboratory, intelligent CNC winding machine, CNC rising machine, automatic wrapping machine, VPI high pressure vacuum immersion system, large-scale dipping paint drying furnace, 60 tons test platform, large vertical car, milling machine, grinding machine, Each type of dynamic balancing machine, double-feedback test and detection system with 6MW (12MW) motor and other motor production professional equipment more than 500 sets, sound mechanical equipment processing capacity, to lay a good foundation for customers to improve good quality motor products.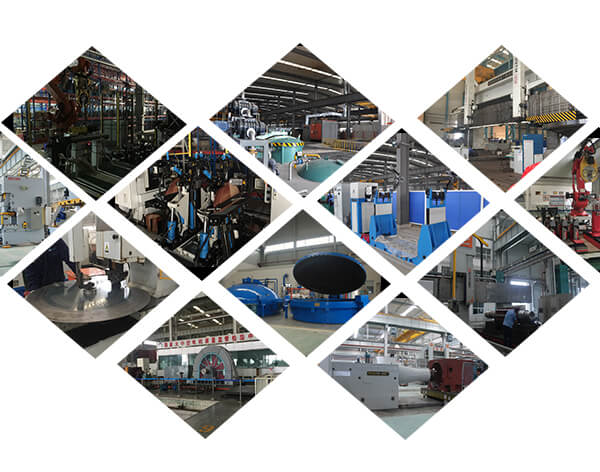 FAQ
More details, welcome to call us!
Q: What are the payment terms?
A: 30% T/T in advance, 70% before shipment
Q: What is your delivery time?
A: Different models with different time, 10-90 days after order confirmed.
Q: What is your MOQ?
A: It depends on model.
Q: Where is your loading port?
A: Shanghai or Tianjing Port, China.